We build modern houses,
insulation & elevation (facades)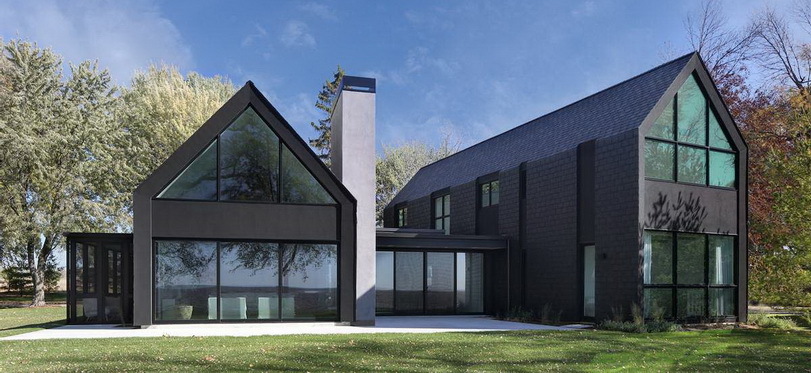 We are a Polish company from Lodz, Poland.
We provided construction services for our clients in Lodz and 50 km around the city. We offer a full-cycle construction of innovative timber frame houses and traditional brick houses. We offer a wide range of services – from a drawings stage and preparation of the foundation until the final completion of the construction of the house, including the internal renovation. We work with specialists in internal and external (ETICS) insulation of walls, roofs, and foundations.
With 16 years of experience, we understand the client's needs and the building process, thus providing advice and support at every stage of the project.
We work strictly by technology
We build according to the manufacturer's recommendations and to obtain the quality of new-build homes we ensure that the regulation and building standards have been met at each key phase of the process. This guarantees many years of exploitation.
We save money of Investors
Day by day the price of materials is increasing. We always provide the most optimal solutions, propose a gross price for materials for our clients, we arrange complex supplies. We use only a limited number of reliable subcontractors to provide better control and quality during construction.
We save time of Investors
Upon request from the investor, we could work in the capacity of a general contractor. If you don't have enough time to involve yourself in the building process, we could provide full support. The most of construction work could be done by our team of workers, and for the rest, we can find for you the subcontractor with the best price and quality.
We notify our clients about the project progress, keep track of the construction schedule and explain what to expect at each stage.




We have got many positive feeedback from our clients, we would be glad to share with you by some of them
Zygmunt M
Private Investor
(translation from Polish) Mr. Glebov's company "BystryDom" carried out a renovation of an existing wooden outhouse from the 1970s for me. For 3 years many companies have not had an idea for that and probably would not like to undertake these renovation works. Mr. Glebov made his decision without hesitating. The renovation took place at a surprising pace of 10 days. The company is very reliable, conscientious, timely and, importantly, responsible. I can recommend them with all my heart. Mr. Gleb is a sincere and kind person, especially characterized by great knowledge and professionalism. He can choose and advise good solutions and materials at affordable prices. The commitment of the company's employees is high with attention to aesthetics and order. I also recommend them for creating a family atmosphere. And the star rating is too low. I give 6 plus. I would highly recommend!
Мonika L
Timber frame house
Hello. I can, with a clear conscience, list only the advantages of MY CONTRACTOR :) I have known Mr. Gleb for 2 years, he is a man of his words, with a lot of knowledge about new technologies, honest and courageous in giving wise advice with professional knowledge. A person who keeps his word in 100%, supports, and keeps the spirits up. I highly recommend this contractor.
Łukasz S
Dom jednorodzinny, murowany
I recommend the contractor. Most of the work was done correctly. As it is "on the construction site", there were errors and corrections - implemented by Gleb efficiently and without conflicts. The commitment of the employees is high, especially Mr. Andrzej, an experienced bricklayer and a carpenter
Bystrydom Sp. z o.o., NIP 7292728751
When your HOUSE grows fast!